How to Get Rid of a Red Ant Infestation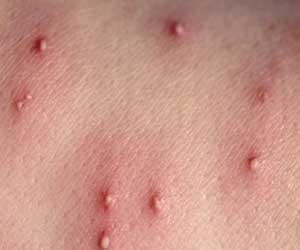 The red ant is considered to be one of the most irritating insects in the planet. Not only does it inflict very painful stings to humans, it also can cause severe allergic reactions among some individuals that can, in some cases, prove fatal. Generally, a red ant infestation in a home is both dangerous and irritating. Therefore, it's important that you know how to get rid of a red ant infestation.
Eliminate food resource: Just like any other type of ants, red ants like food. If they enter your home due to water or food, it's time to eliminate them. Do this by cleaning your property regularly and cleaning it after every meal. All standing and stagnant water should also be disposed of immediately.
Clean up trash: Red ants use your trash as their hideouts. Your trash could be the main reason why they are invading your property. This can be avoided by placing your trash as far away as possible from your property. In the case of perishable foods like vegetables and fruits, it's wise to refrigerate them and never leave them outside for too long.
Fight them with "fire": Red ants hate spices. This includes peppermints (dried), borax, paprika or chili pepper. Using this logic, you should apply this stuff on ant traces as well as on cracks.
Fortify your stronghold: This includes your trees and plants. Before saying goodbye to those red ants after they leave your property, do not stop there. Go on and make use of sticky barriers on your trees and plants to further drive them away from your home.
Pest Exterminator: If you have exhausted all your options and the irritating ants simply won't die, try using pest exterminators. Contacting professional pest experts is the best action to take whether you only want to verify that your property is free of red ants, or if you have identified anything from a simple problem to an emergency situation. Pest exterminators are best suited to handle any problem that you might be facing.
Pest exterminators are well trained, experienced professionals and possess the skills and knowledge needed to properly identified and take care of whatever problem you have. They basically work for or own their own pest control companies. This means that they care about their business and have good intentions in providing reliable and effective pest control services. Nowadays, they even offer warranties on the services that they provide.
They eliminate ants by offering long term services solutions and prevention option for pests' problems, some of which require the use of strong chemicals that can be both dangerous and unsafe for you to handle yourself. It's therefore advisable to hire professionals to do the work for you.
Find Local Ant Control Companies Now!